We are working with local partners offering various outdoor activities and are always looking to extend our network.
Are you offering a free outdoor activity, are based in Dundee and would like to be able to receive Green Health Prescription referrals? 

Get in touch to arrange a meeting
Green Health Partnership Coordinator

Meet group requirements/pass quality assessment
Complete Green Health
Partnership Checklist

Receive referrals
Increase size and reach of group
Green Health Prescriptions are issued across a wide range of Dundee's NHS primary and secondary care services to benefit patients physical and mental health as well as social wellbeing. Green Health Activities can be used for prevention, treatment and during recovery from ill-health.
Find out more about what is currently on offer here .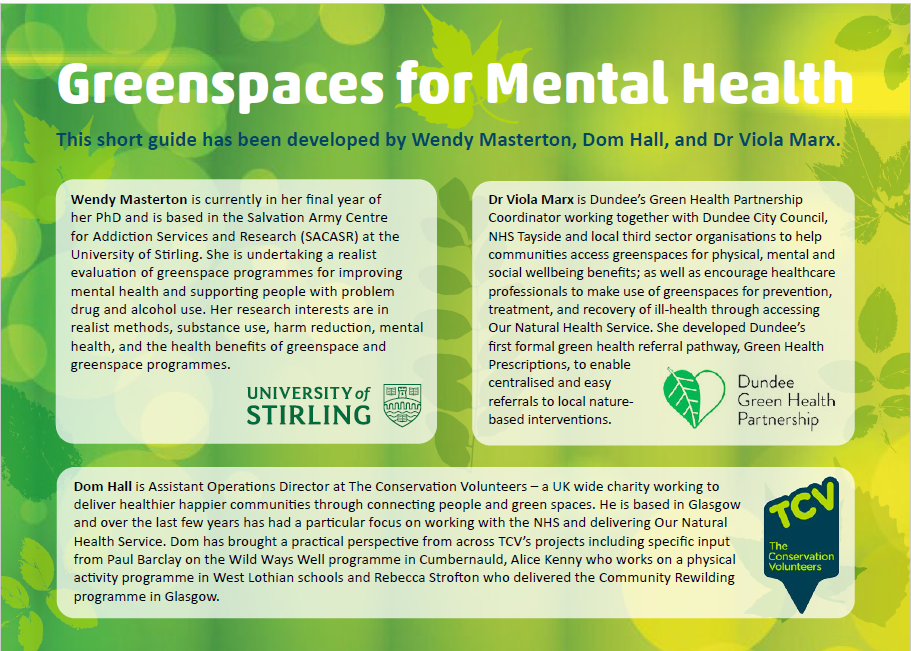 Get in touch to become a partner Tay.GreenHealth@nhs.scot 
Our Partners