Dundee has so much to offer!
There are independent cycling clubs, projects teaching kids to cycle, cycling in schools and projects using special bikes for people needing more support.
Join a local cycling group to connect with like-minded people and enjoy cycling together. We have something for everyone, all ages and abilities included. You may enjoy it so much you might want to help lead rides!
Dundee Cycle Hub
Dundee Cycle Hub - Is based within the Active Travel Hub at the Waterfront. It provides services and events for community organisations and individuals including bike repairs, servicing and Dr Bike sessions, introductory bike lessons for those new or returning to cycling, and cycling maintenance classes for everyone, including lady mechanics and ride leaders offering same sex events, if requested.
Local guides to lead rides on conventional cycles or other variants available.
Bike hire available for short- or longer-term periods, access to subsidised access to the Embark hire scheme.
For more information on www.dundeecyclehub.org
Campaigning
Dundee Cycling Forum is focussed on utility cycling (commuting, shopping, trips to the park, etc) holding meetings and events to campaign for better cycle infrastructure and promote cycling as an everyday transport choice.
Dundee's eBike scheme
Embark Dundee powered by Ride On is Dundee's e-bike sharing project. Docks are located in the City Centre and Broughty Ferry with more coming in 2021 throughout our local communities
Cycling training
Cycling Scotland offers a variety of free training sessions available through Dundee's Green Health Partnership: 
Adult Learn to Ride, Commuter skills and Confidence, & On-road and Commuter skills
Get in touch to sign-up: viola.marx@nhs.scot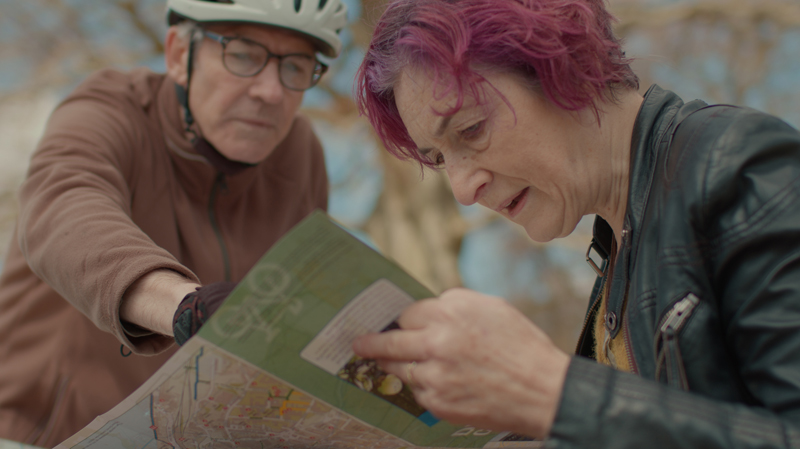 Cycling facilities
As well as the Green Circular (the 25mile shared use leisure cycling and walking route around the city) and the Greenways (shorter promoted cycling routes in the city) Dundee boasts some great riding facilities.
Long Cycling Routes
National Cycle Network 1 (NCN1) is a promoted cycle route, also known as the North Sea Cycle Route which links Dundee to the Fife and Angus Coasts. Riding to St Andrews or to Arbroath is easy on well signed flat shared paths. The full route goes from Dover to the Highlands!
National Cycle Network 77 (NCN77) is a promoted cycle route to the west of Dundee along quiet roads of the Carse to Perth. The route is mainly flat and is well signed. The full route links Dundee to Pitlochry.
In Dundee greenspaces like Camperdown Park and Templeton Woods are popular family cycling locations. Just outside Dundee Tentsmuir Forest is great for a more adventurous family day out – accessible across the Tay Road Bridge, and cycle paths to Tayport.
Challenging the hardy mountain biker, the Sidlaws are only a few miles to the north of the city, with popular trails at Balkello, Ballo and Lundie.